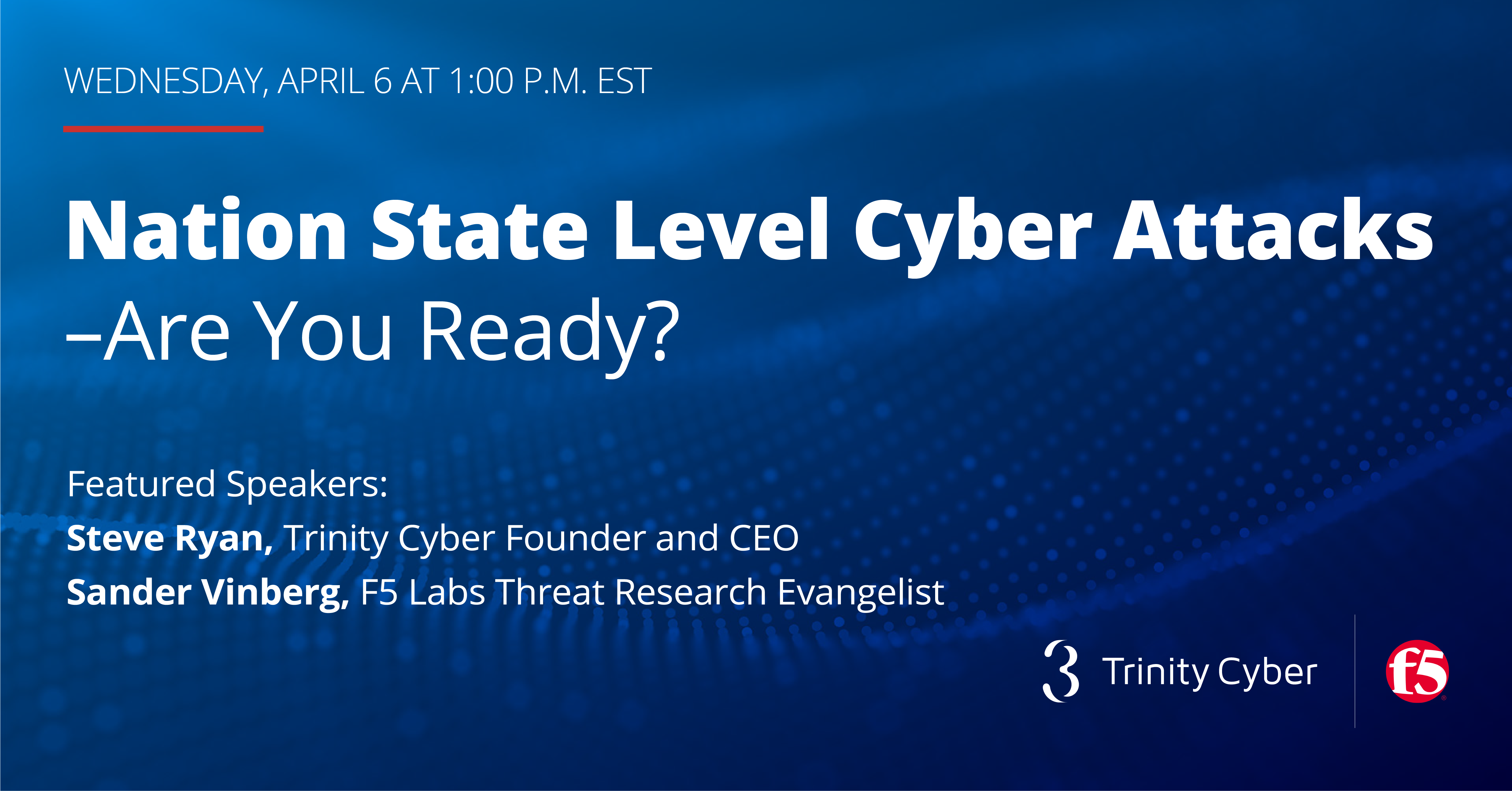 Webinar
Nation State Level Cyber Attacks – Are you Ready?
April 2022
Is your organization prepared for a nation-state level cyberattack? With the use of ransomware and non-encrypting malware growing, ensuring you're protected means having a solution that can detect and defeat attacker TTPs. Join our CEO Steve Ryan and @F5Labs Threat Research Evangelist Sander Vinberg to learn about these dangerous threats and the technology required to defeat them.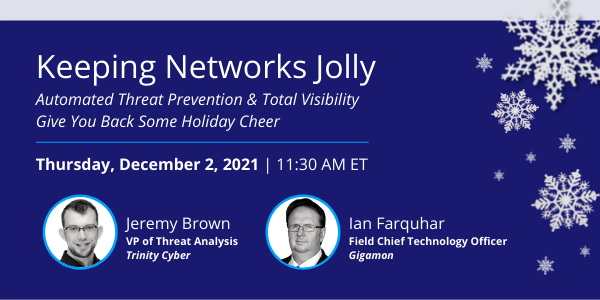 Webinar
Keeping Networks Jolly
December 2021
The relentless threat of ransomware, phishing campaigns, data exfiltration, malware command-and-control, and stealthy exploits...it's a worrisome challenge and enough to dampen the spirits of even the most cheerful CISOs and cybersecurity professionals. What if you could combine automated threat prevention with comprehensive network visibility to improve incident response and gain a dramatic improvement in your security posture with a revolutionary new and preventive approach? Please join Trinity Cyber's VP of Threat Analysis Jeremy Brown and Gigamon's Field Chief Technology Officer, Ian Farquhar for a lively discussion regarding a fresh new solution and approach to today's cybersecurity challenges.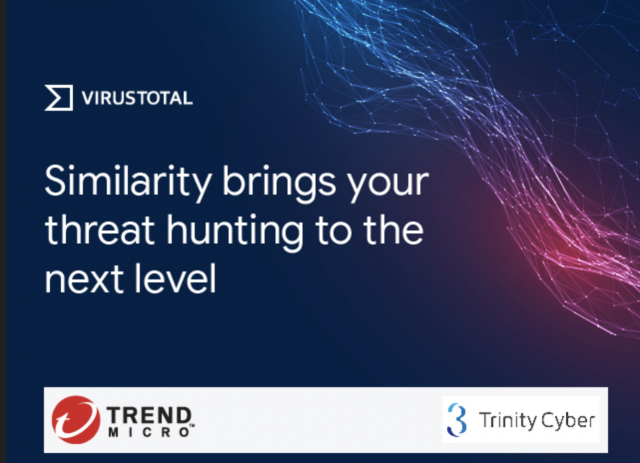 Webinar
Similarity Brings Your Threat Hunting to th
e Next Level
November 25 at 10 AM ET
Join TrendMicro, Trinity Cyber and VirusTotal in this workshop where you will learn how similarity is one of the most powerful tools when it comes to threat analysis, greatly speeding up your research, helping avoid some of the tricks used by attackers to avoid being detected, giving you a more complete overview of malicious campaigns and allowing further pivoting and discovering artifacts from your adversaries. We will present you the most recent similarity algorithms, why they are relevant, and how to use them in real case scenarios you can leverage in your daily security investigations.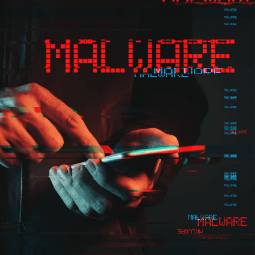 Columbia University Course
Guest Lecture: Malware Analysis & Reverse Engineering
November 5, 2020
Jeremy Brown delivered a guest lecture on altering Malware Command & Control (C2) using real examples from a family of malware known as ROCKEYE or BISTROMATH. He discussed alternatives to simple network blocking defense, and showed that altering and dropping network traffic are critical to controlling the outcome of a Remote Access Trojan (RAT) infection in favor of defenders.
Find a Better Way to Secure Your Business
Learn how you can boost your cybersecurity with the most innovative, active threat prevention solution on the market.