Nation State Level Cyber Attacks –
Are you Ready?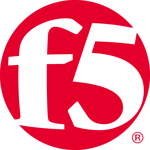 Watch

on Demand Now

Nation-state cyber attackers have been and continue to be very active in cybersecurity attacks. Surprisingly, enterprises are the primary targets from nation-state adversaries and other cybercriminals, while critical infrastructure and government entities remain important targets. Is your organization prepared for a nation-state level cyberattack? With the use of ransomware and non-encrypting malware growing, ensuring you're protected means having a solution that can detect and defeat attacker TTPs.

The 2022 F5 Labs Application Protection Report analyzed 980 breaches in the US over the past year. The report notes that not only did ransomware grow in frequency, but non-encrypting malware also grew even more rapidly. Both cases showed heavy use of exfiltration to remove data from victims' environments. What was once old-fashioned malware infection has become a cash-crop for cyber-criminals in the form of ransom payment demands for either encrypted data or to prevent data leakage. The attacker innovation of these attacks lies in the monetization strategy, and delivering protection for customers' networks, users, and data requires detecting and defeating the tactics and methods attackers employ. We'll look at what our data shows about how cybercrime innovation is driving these dangerous new trends, as well as the latest technology required to mitigate and defeat today's much more sophisticated ransomware, malware, and other threats.

In this on demand webinar, CEO Steve Ryan and F5Labs Threat Research Evangelist Sander Vinberg will discuss these dangerous threats and the technology required to defeat them.
See More, Do More and Stop More