Trinity Cyber In the News
Trinity Cyber Snags Big-name Board Additions
The analyst from FireEye that discovered the SolarWinds attack and the co-founder of Tenable will join the advisory board of Trinity Cyber – contributing expertise to the company that counts former homeland security adviser Tom Bossert among its top executives.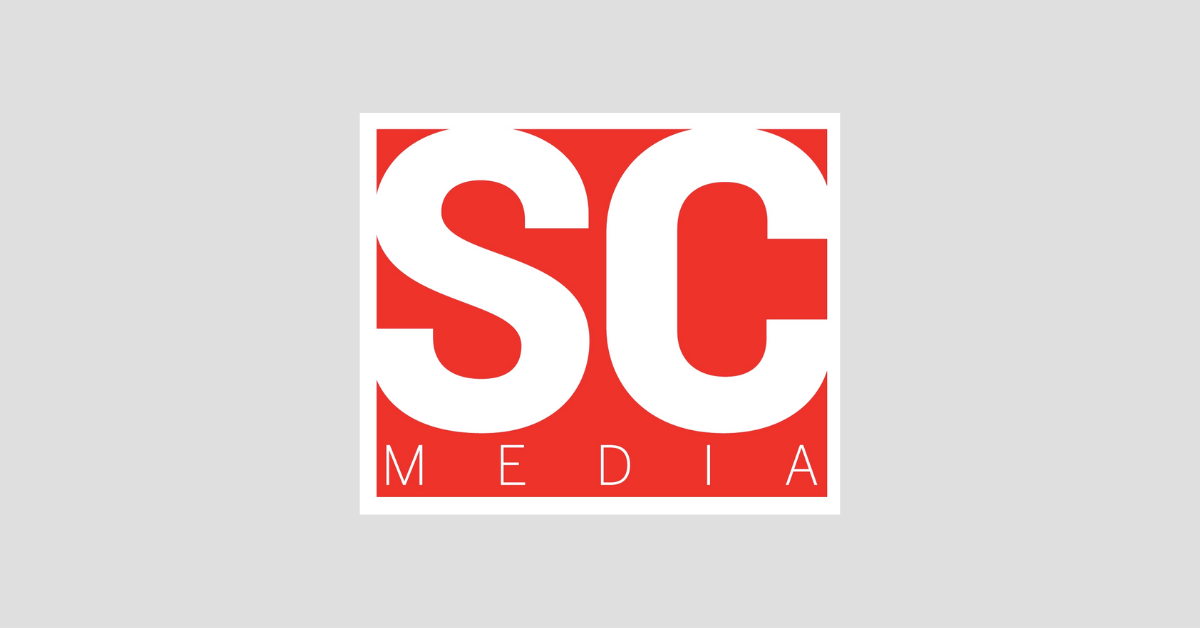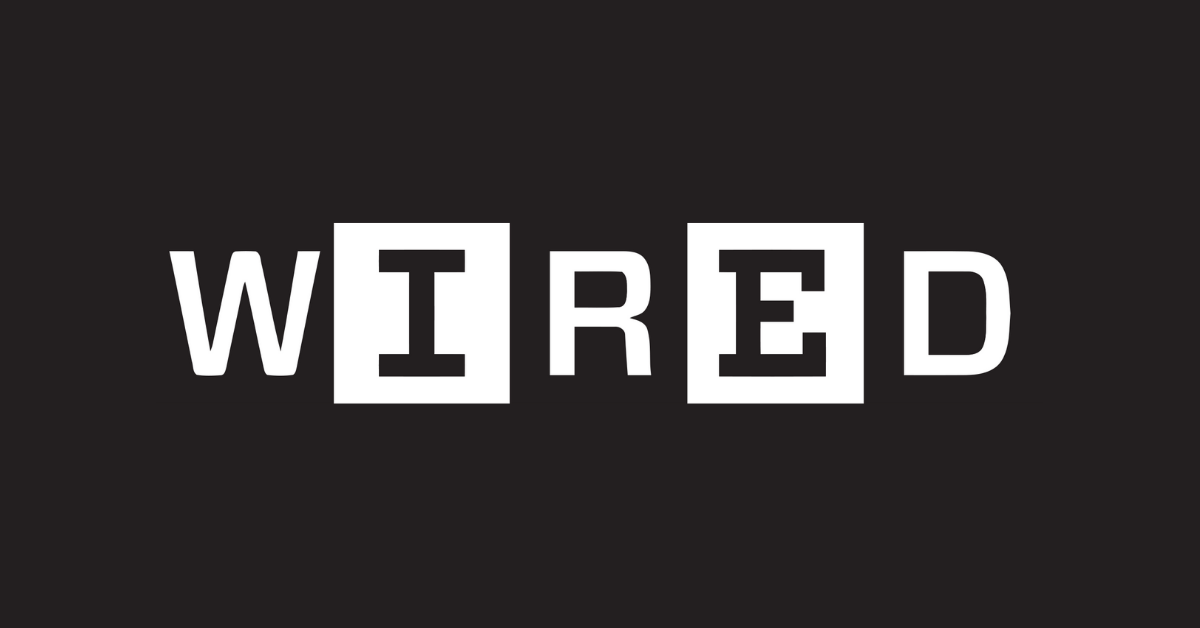 2020 Shows the Danger of a Decapitated Cyber Regime
Trump's White House has long been AWOL on cybersecurity. That lack of oversight almost seemed to be working—until the SolarWinds hack.
When the United States is at its most vulnerable the networks of the federal government and much of corporate America are compromised by a foreign nation. We need to understand the scale and significance of what is happening.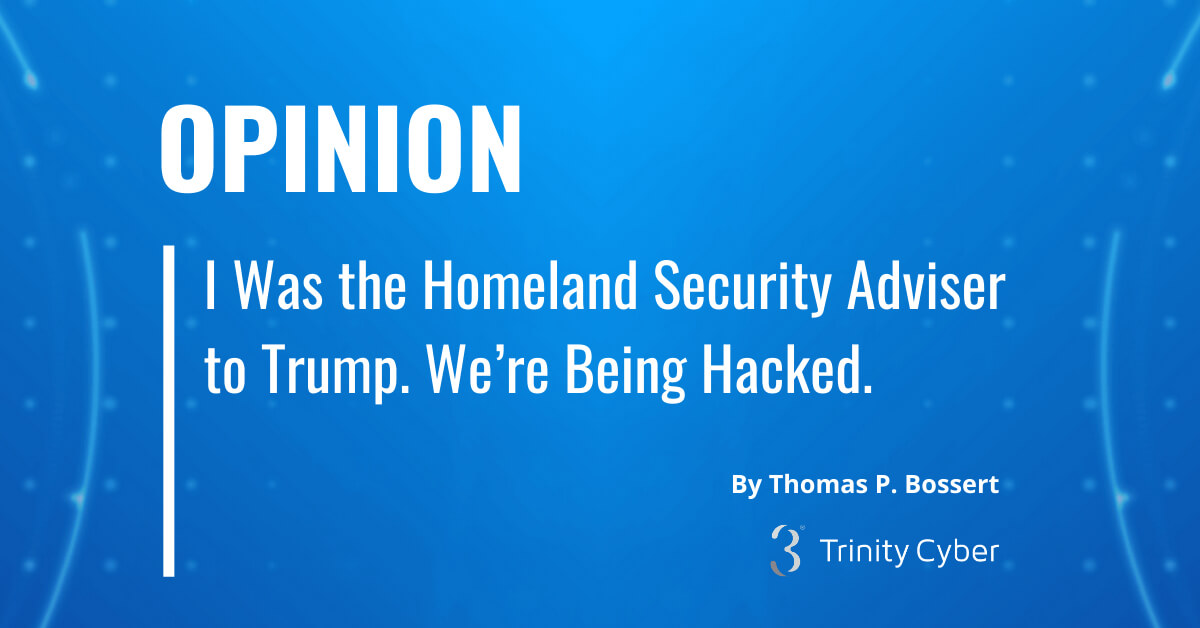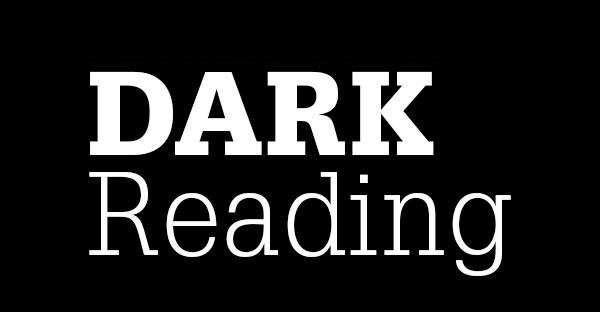 Cybersecurity must get to the point where it's equated with actually stopping an attack by identifying the methods the bad guys use and taking those methods away.
A look at the state of Iran's cyber operations as the US puts the squeeze on it with a pile of indictments and sanctions.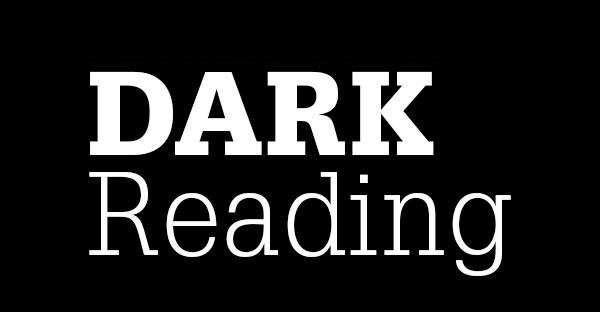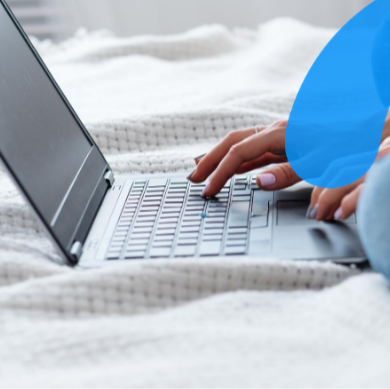 April 15, 2020
ARTICLE | CRN
From virtual firewalls and VPNs to endpoint and web protection to threat intelligence and incident response services, here's a look at the free cybersecurity tools users can access while working from home.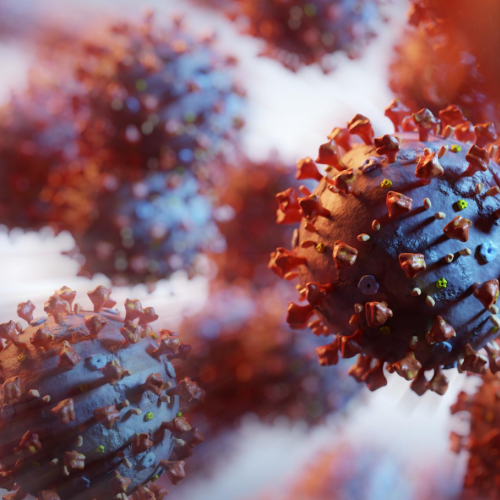 March 14, 2020
ARTICLE | Bleeping Computer
Trinity Cyber is offering free 90 days access to their fully managed security service.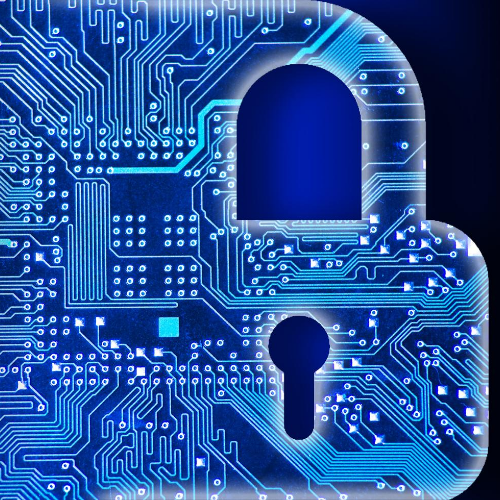 January 15, 2020
ARTICLE | Healthcare IT News
A cybersecurity expert explains for healthcare CIOs and CISOs her firm's proactive approach and describes a technology for dealing with threats, from within and without.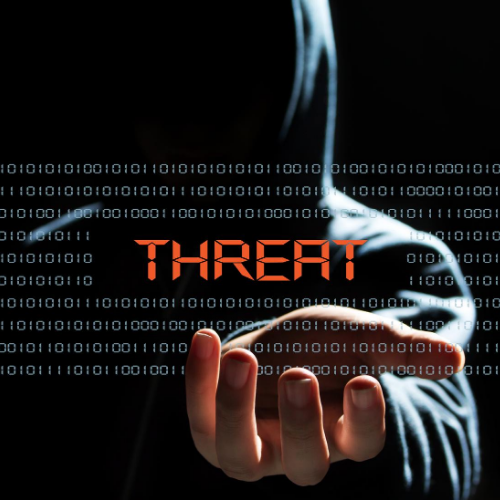 January 9, 2020
ARTICLE | Bloomberg
Ex-Trump Adviser Warns of Iranian Cyber Attack.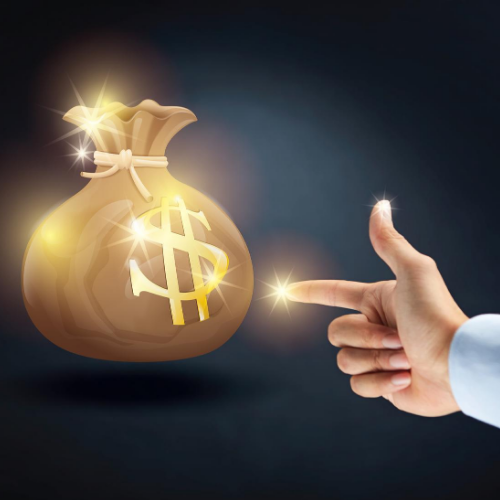 December 19, 2019
ARTICLE | Baltimore Business Journal
Trinity Cyber, a Bowie cybersecurity company, raised $23 million.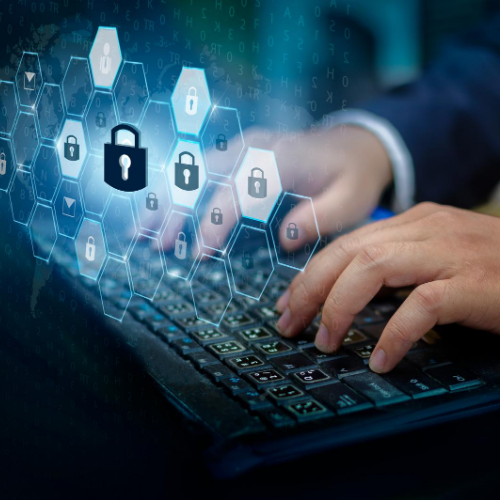 October 19, 2019
ARTICLE | Automation.com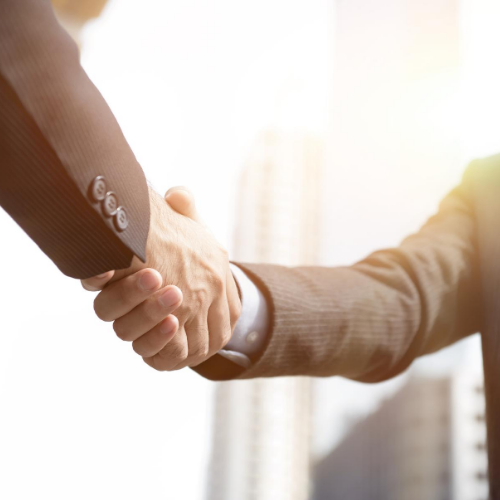 October 25, 2019
ARTICLE | The Middle Market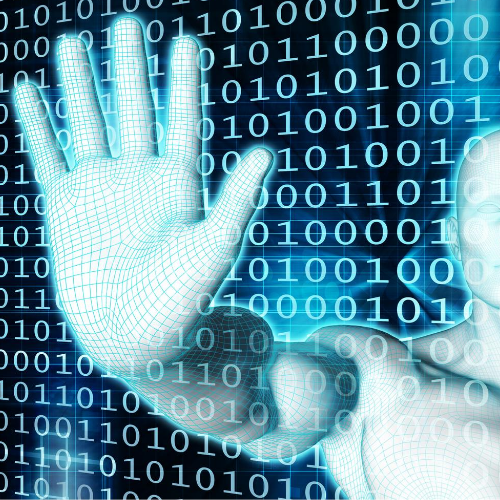 October 2, 2019
ARTICLE | Banking Exchange
Proactive Threat Interference® provides protection not offered by other cybersecurity approaches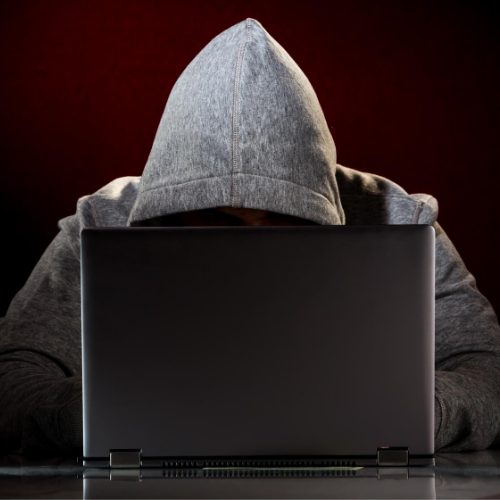 August 4, 2019
ARTICLE | Fortune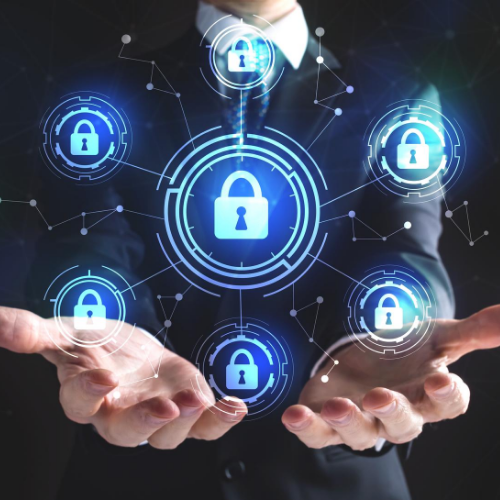 August 3, 2019
ARTICLE | sdxcentral
Trinity Cyber closed a $23 million Series A round led by Intel Capital.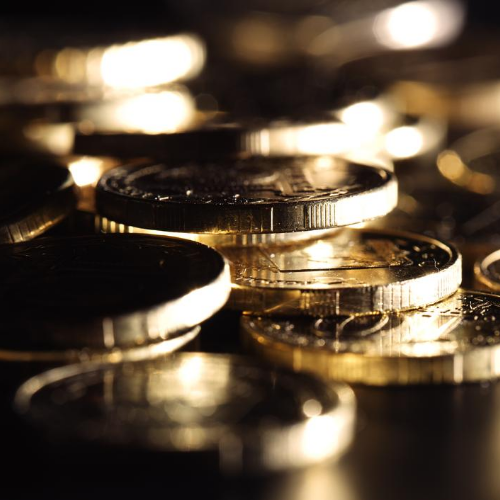 July 31, 2019
ARTICLE | Cisomag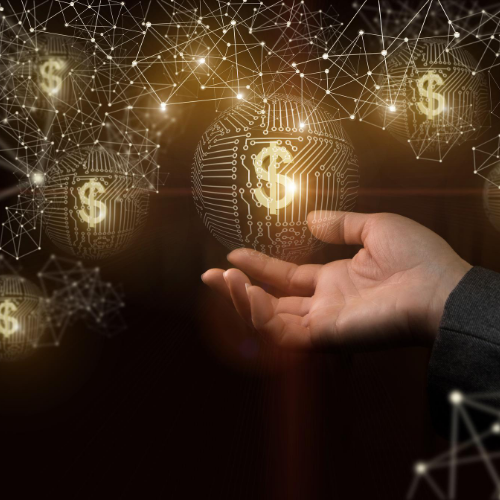 July 30, 2019
ARTICLE | Pulse 2.0
Trinity Cyber has raised $23 million from several investors led by Intel Capital.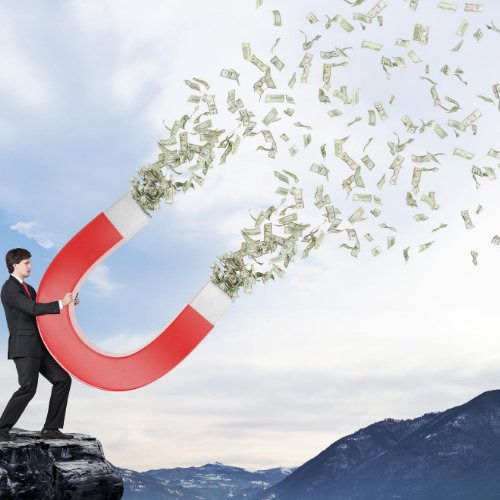 July 30, 2019
ARTICLE | Technically Media, Inc.
The funding round for the company, which has a leadership team made up of cybersecurity tech and policy leaders, was led by Intel Capital.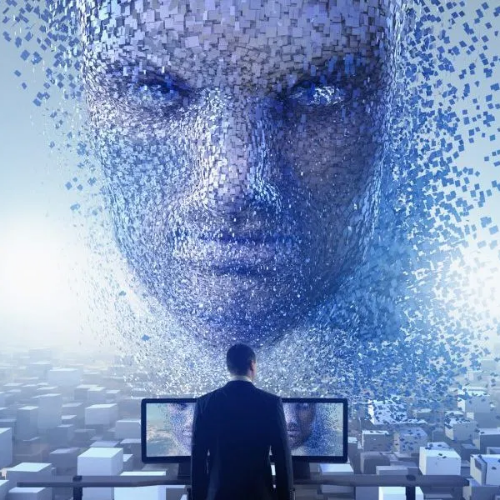 July 29, 2019
ARTICLE | VentureBeat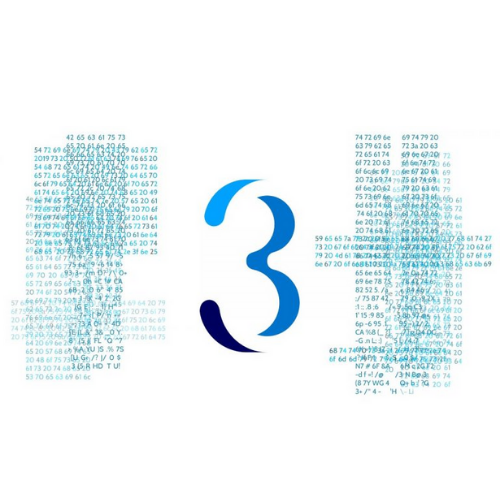 July 29, 2019
ARTICLE | SiliconANGLE
Security startup Trinity Cyber Inc. said today it has raised $23 million in funding from Intel Capital.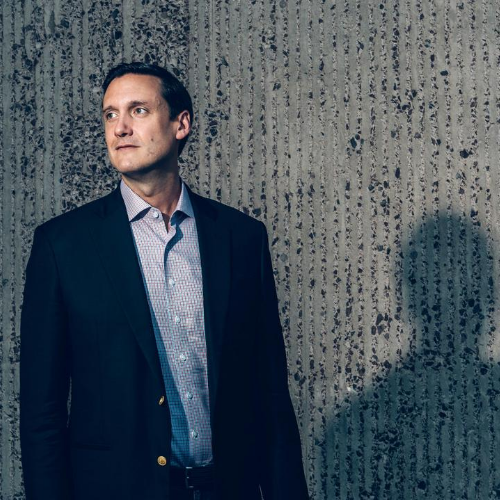 July 29, 2019
ARTICLE | Wired
Former White House top cybersecurity official Tom Bossert reveals his new startup, Trinity. Its focus: "active threat inference."