Transportation Security Administration (TSA) Security Directives for Pipeline Owners
TSA Security Directives
TSA recently announced two important Security Directives impacting critical pipeline owners and operators. These Security Directives require owners and operators of TSA-designated critical pipelines that transport hazardous liquids and natural gas to implement urgently needed protections against cyber intrusions, ransomware attacks and other known threats to information technology and operational technology systems. In addition, the Directives require these entities to develop and implement a cybersecurity contingency and recovery plan as well as conduct a cybersecurity architecture design review.
Download the White Paper
Trinity Cyber's revolutionary technology helps pipeline owners accelerate compliance with TSA Security Directives and lets you see more, do more, and stop more.
Trinity Cyber's Innovative Technology Accelerates Compliance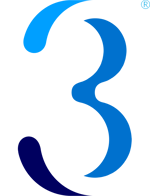 Trinity Cyber has invented a breakthrough technology that accelerates compliance with these TSA Directives as well as dramatically improves security by uniting unparalleled detection accuracy and automated response and mitigation controls. Importantly, the technology also virtually patches against vulnerabilities and delivery techniques of the greatest concern to CISA. Trinity Cyber's innovative threat prevention platform protects customers against attacker tactics, techniques, and procedures (TTPs) – including ransomware and the exploitation of CVEs – to keep information and operational systems functioning and secure. When placed at the customer's network edge, it is the most functional, most secure gateway to the Internet ever invented.
Want to Learn More?
Click on the button below to contact us directly to discuss how we can help achieve your goals.
© 2021 Trinity Cyber, Inc. All Rights Reserved.