Automated Threat Mitigation & Prevention
Solutions to Dramatically Reduce Cyber Risk
See More, Do More and Stop More with Trinity Cyber
Detect, Defeat and Prevent Cyber Attacks
The Trinity Cyber Engine enables customers to see more, do more and stop more by delivering truly automated threat detection, mitigation and prevention as well as protection from file-based threats.
We offer the advanced capabilities of the Trinity Cyber Engine as two service lines to customers. These services lines are fully operated, managed and maintained by the experts at Trinity Cyber to save customers time and money as well as deliver the benefits of automated, preventive controls and better security.

With 24/7 operations and backed by an advanced threat hunting team, we take the workload off of our customers by providing automated preventive controls as a fully managed subscription service to deliver clean Internet traffic and protection from compromised or corrupted files. Some customers replace certain components of their security architecture with our services, while others deploy our services to complement and enhance their existing security infrastructure. In both situations, customers experience dramatically improved protection, reduced incident response, and cost savings while maintaining business continuity.
See More, Do More and Stop More
With Trinity Cyber's Groundbreaking Technology
The Trinity Cyber Engine Powers Multiple Service Lines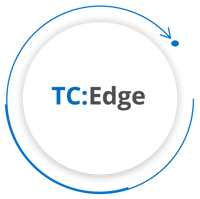 The TC:Edge subscription service is a fully managed service providing fully automated threat detection, mitigation and prevention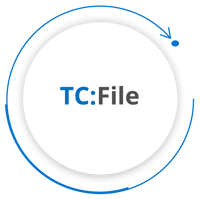 TC:File is an API-based file submission service that uncovers and detects file exploits, malware and obfuscation techniques within content at world-class speed, accuracy and scale
Trinity Cyber Engine Powers Cyber Risk Reduction
Unrivaled, Automated Threat Detection, Mitigation and Prevention
Modernizes Existing Security Infrastructure
With a new and fresh approach, TC:Edge, powered by the patented Trinity Cyber Engine, dramatically reduces cyber risk. It is the first technology that can deeply inspect full session Internet traffic in both directions to expose and mitigate threat content. Unlike other solutions, this breakthrough technology is specifically tuned to defeat attacker tactics, techniques and procedures (TTPs) which is key to defeating and preventing modern cyber threats. It does not rely upon indicators of compromise (IOC), pattern matching or other traditional methods for threat detection, nor does it sacrifice depth and accuracy for speed. It is unique in its ability to deeply inspect and transform Internet traffic, at line speed and in both directions, to remove or alter hacking techniques.
Fully automated and in less than a blink of an eye, the Trinity Cyber protects customers from entire classes of malware, ransomware, command and control (C2), remote code exploits (RCE), phishing, drive-by-downloads, and in-the-wild malicious threats and techniques that are commonly missed by traditional IPS and SWG.

With TC:File, the Trinity Cyber Engine can also be used to detect maliciousness and vulnerabilities within files to identify anything from ransomware to remote access trojans. Its sophisticated inspection capabilities reveal malicious content deep within files that others miss with greater accuracy and performance, delivering sub-second verdicts on file maliciousness with incredible accuracy.
Slashing Incident Response and Supplementing Strained SOC Resources
Cybersecurity talent retention and burnout is a major concern. Cybersecurity teams, and overloaded SOC teams in particular, are often overworked and burned out from working continuously in "always on" mode. Retaining and improving the situation for these highly skilled, valued and difficult-to-replace professionals is a significant concern for all organizations, especially as workloads increase and the number of attacks on networks rises significantly.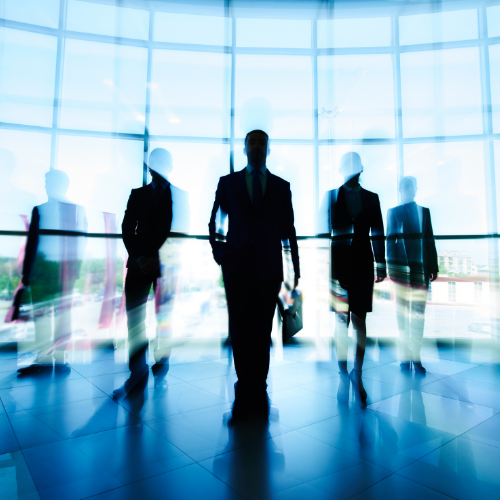 TC:Edge dramatically reduces incident response workloads by identifying, defeating and preventing threats before they require incident response. TC:File provides ultra-fast and hyper-accurate file verdicts to help customers work much more efficiently.

Trinity Cyber's TC:Edge and TC:File services were developed and are managed by some of the most skilled cybersecurity professionals in the industry. Our team of experts have decades of experience managing and operating the most sensitive and demanding networks in both the public and private sectors. Our experts reduce strain on the SOC teams and extend the capabilities of our customers by performing advanced threat hunting while managing and operating our cutting-edge automated, preventive control technology to detect, mitigate, defeat, and prevent cyber threats.