Defeating Ransomware Is Achievable
Invest In a Fundamentally New and Preventive Approach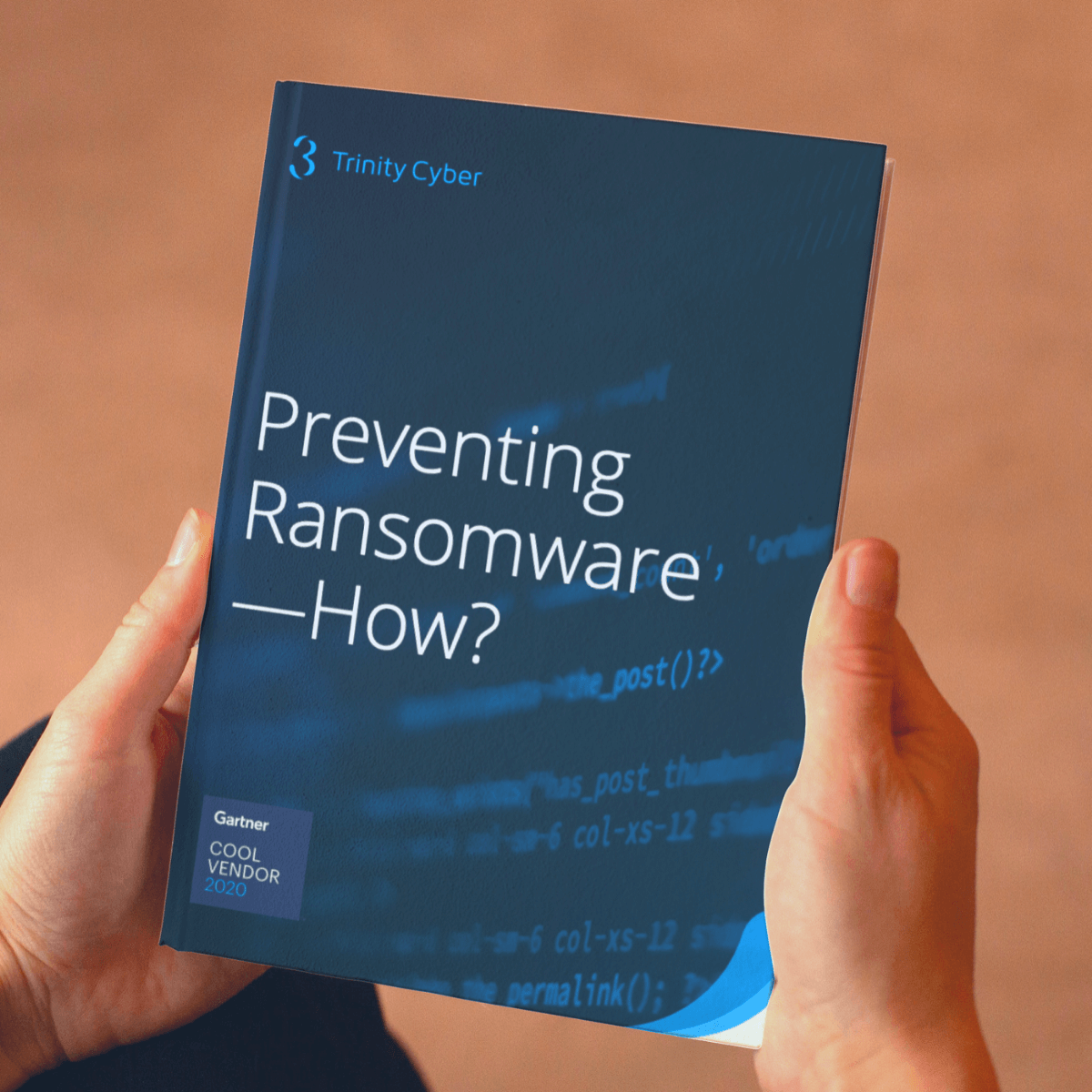 Defeating Techniques Used By Attackers Requires a Fundamentally New Approach

Ransomware attacks pose significant risks to national security and private industry, and defeating them has never been more important.




With the most disruptive, preventive control in the cyber industry in over a decade, Trinity Cyber is uniquely positioned to help you:
Defeat ransomware

Expose the techniques used by the attackers

Manipulate attacker techniques to thwart their intentions

Detect and defeat group techniques

Respond to threats by using a complex set of actions capable of modifying, removing or replacing malicious threats with benign traffic
Learn more about how Trinity Cyber's fundamentally different approach can safeguard your network against ransomware attacks.
Submit the form to download the white paper >
Trinity Cyber
Core Premise
The premise of Trinity Cyber's technology is simple and unique.
Every Internet session can and should be fully staged, parsed and deeply inspected inline (not in a sandbox) in context, and with endpoint and application layer fidelity before it enters or leaves a customer's control. At the same time, automated processes must be run to remove or alter malicious content from files and protocol fields at speed and scale to affect the outcome in favor of the customer. This must be done without introducing latency or degrading the customer's Internet experience.
© 2021 Trinity Cyber, Inc. All Rights Reserved.