Federal Government Extends Cybersecurity Initiatives to the Water Sector
White House Extends Cybersecurity Initiative to the Water Sector
The Biden administration announced an extension of its Industrial Control Systems (ICS) cybersecurity initiatives to the Water Sector.
The contents of the plan are summarized below:
This plan will assist owners and operators with deploying technology that will monitor their systems and provide near real-time situational awareness and warnings. The plan will also allow for the sharing of relevant cybersecurity information with the government and other stakeholders, which will improve the sector's ability to detect malicious activity.
EPA and CISA will work with water utilities and invite them to participate in a pilot program for ICS monitoring and information sharing. This pilot will demonstrate the value of such technology to the sector. The WSCC, CISA, and EPA will also collaborate to promote cybersecurity monitoring to the entire sector.
The plan will meet the particular requirements of this sector. This sector is made up of thousands of systems that range in size from the very small to ones that service major metropolitan cities that have little or no cybersecurity expertise and are unsure what steps they should take to address cyber risks. EPA and CISA will work with appropriate private sector partners to develop protocols for sharing information.
The plan will initially focus on the utilities that serve the largest populations and have the highest consequence systems; however, it will lay the foundation for supporting enhanced ICS cybersecurity across water systems of all sizes.
Download the White Paper
Trinity Cyber's breakthrough technology simplifies cybersecurity so that water utility operators can focus on what is truly important - delivering service to over 300 million Americans.
Trinity Cyber's Innovative Technology Accelerates Compliance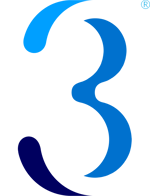 Trinity Cyber has invented a breakthrough technology that dramatically improves security by uniting unparalleled detection accuracy and automated response and mitigation controls. Importantly, the technology also virtually patches against vulnerabilities and delivery techniques of the greatest concern to CISA. Trinity Cyber's innovative threat prevention platform protects customers against attacker tactics, techniques, and procedures (TTPs) – including ransomware and the exploitation of CVEs – to keep information and operational systems functioning and secure.
Trinity Cyber helps the Water Sector:
Detect and report attacks, threats and malware with a highly sophisticated approach, deeply inspecting and contextualizing full session Internet traffic
Mitigate and prevent threats to critical ICS systems
Edit network traffic inline to make threats disappear
Protect and secure ICS infrastructure from cyber attacks
Want to Learn More?
Click on the button below to contact us directly to discuss how we can help achieve your goals.
© 2021 Trinity Cyber, Inc. All Rights Reserved.