Trinity Cyber Named a Gartner Cool Vendor

in Network & Endpoint Security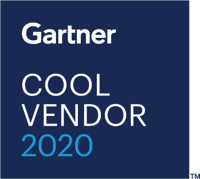 2020 Cool Vendor Report for Network and Endpoint Security Now Available
In this report Gartner states, "Security and risk management leaders need to react quickly to ensure they do not fall behind in protecting critical infrastructure. To do so, it is essential to understand the bleeding edge of capabilities coming to market, as well as those already established and proven." 1
What does it mean to be a Gartner Cool Vendor?
A Gartner Trend Insight Report states, "Gartner's definition of a Cool Vendor is a small company offering a technology or service that is:
Innovative: Enables users to do things they couldn't do before
Impactful: Has or will have a business impact, not just technology for its own sake
Intriguing: Has caught Gartner's interest during the past six months
Request Your Copy Today
Read the Gartner Cool Vendor Report for Network and Endpoint Security
Trinity Cyber
Core Premise
The premise of Trinity Cyber's technology is simple and unique.
Every Internet session can and should be fully staged, parsed and deeply inspected inline (not in a sandbox) in context, and with endpoint and application layer fidelity before it enters or leaves a customer's control. At the same time, automated processes must be run to remove or alter malicious content from files and protocol fields at speed and scale to affect the outcome in favor of the customer. This must be done without introducing latency or degrading the customer's Internet experience.
© 2020 Trinity Cyber, Inc. All Rights Reserved.