The Cyber Risk is Increasing and It's Getting Worse
A fresh approach is needed and Trinity Cyber has the answer
Cyber risk is increasing and today's attacks, whether ransomware or malware, are more sophisticated and succeed with alarming success. These attacks often go undetected with traditional Intrusion Prevention Systems (IPS), Secure Web Gateways (SWG) and other security products. For the threats these products do detect, false positives and significant incident response workloads strain Security Operations Center (SOC) resources.

In addition, many cyber attacks begin with a compromised or corrupted file. Considering the tremendous number of files with which an organization interacts in a given day, it is an enormous challenge to protect the organization from these kinds of threats. Tremendous speed and accuracy are mandatory for any potential solution so as not to disrupt or hinder organizational operations and performance. Running suspicious files through sandboxing is too expensive and too slow to address these types of threats at speed and scale. As a result, organizations struggle to protect themselves from these kinds of attacks. Trinity Cyber has the answer.
See More, Do More and Stop More
With Trinity Cyber's Groundbreaking Technology
Trinity Cyber Service Lines Reduce Cyber Risk
Powered by the Revolutionary Trinity Cyber Engine
Trinity Cyber invented a deep content inspection engine that is line speed fast with near zero false positives. Two service lines are built upon this revolutionary Trinity Cyber Engine. For our TC:Edge service line, the patented Trinity Cyber Engine deeply inspects Internet traffic and removes exploits and malware inline or transforms them to prevent them from functioning – inline, in both directions, and with sub-millisecond latency. For our TC:File service line, the Trinity Cyber Engine exposes file-based threats hidden deeply within content with incredible speed and accuracy. Both service lines are available as a subscription on an annual or multi-year basis and are fully managed, operated and supported by Trinity Cyber's world-class cybersecurity and operations team.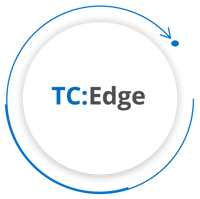 The TC:Edge is a fully managed Security Subscriber Edge (SSE) subscription service that automates threat detection, mitigation and prevention When deployed at the Internet-facing network edge, the Trinity Cyber Engine delivers the most functional and secure Internet and cloud applications access. It automates incident response, eliminates false positives and adds Zero Trust to Internet Access.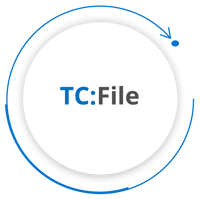 TC:File is an API-based file submission services that uncovers and detects file exploits, malware and obfuscation techniques within files at blazing speed, accuracy and scale. Files are submitted to TC:File and comprehensive threat detection, threat intelligence context and forensic parsing is returned sub-second! TC:File rapidly identifies corrupt content and protects customers from file-based threats. It is a faster, more cost effective and more precise alternative to sandboxes, CDR, and post-incident forensic tools.
Unrivaled, Automated Threat Identification, Mitigation and Prevention
Trinity Cyber Engine Powers Cyber Risk Reduction
Modernizes Existing Security Infrastructure
With a new and fresh approach, TC:Edge, powered by the patented Trinity Cyber Engine, dramatically reduces cyber risk. It is the first technology that can deeply inspect full session Internet traffic in both directions to expose and mitigate threat content inline. Unlike other solutions, this breakthrough technology is specifically tuned to defeat attacker tactics, techniques and procedures (TTPs) which is key to defeating and preventing modern cyber threats. It does not rely on indicators of compromise (IOC), pattern matching or other traditional methods for threat detection, nor does it sacrifice depth and accuracy for speed. It is unique in its ability to deeply inspect and transform Internet traffic, at line speed and in both directions, to remove to alter hacking techniques.
Fully automated and in less than a blink of an eye, the Trinity Cyber Engine protects customers from entire classes of malware, ransomware, command and control (C2), remote code exploits (RCE), phishing, drive-by-downloads, and in-the-wild malicious threats and techniques that are commonly missed by traditional IPS and SWG.
With TC:File, the Trinity Cyber Engine can also be used to detect maliciousness and vulnerabilities within files to identify anything from ransomware to remote access trojans. Its sophisticated inspection capabilities reveal malicious content deep within file content that others miss, delivering sub-second verdicts on file maliciousness with incredible accuracy.
Experts Agree We Are Different
Gartner awarded and recognized Trinity Cyber with the 2020 Cool Vendor for Network and Endpoint Security Award

Trinity Cyber VP of Threat Analysis, Jeremy Brown won Security Innovator of the Year honors in the 2021 SC Media Awards

Dark Reading selected Trinity Cyber to its list of 11 Cybersecurity Vendors to Watch

Tech titans including malware expert Michael Sikorski and cybersecurity industry pioneers Ron and Cyndi Gula recognize Trinity Cyber's technology as "a dream come true for the good guys"

Trinity Cyber is led by recognized and respected leaders in cybersecurity, and our technology is built by experts with decades of experience defending the nation's most sensitive communications and information systems